Calling it 'the best brow pen' would be an understatement! This brilliant marker will amaze you with its every detail. The makeup effects are better than you could have ever imagined. Get to know the genius Nanobrow Microblading Pen and see why it's worth the hype!
What is Nanobrow Microblading Pen?
It's a brow-styling cosmetic created in the form of a pen. It contains intense pigments and comes in 5 beautiful, natural colours so you will easily choose one to match your real eyebrows. The pen has a very thin tip and creates precise lines that mimic your real brow hairs. This effect cannot be achieved with any other brow makeup product.
What's the difference between Nanobrow Microblading Pen and other brow pens?
Nanobrow Microblading Pen is unique as it amazes its users with its high quality, colours, efficiency and, most importantly, fantastic results in makeup. It's different because:
it's well-pigmented and the shades allow for creating precise lines,
it has beautiful colours that will easily adapt to the real colour of your hairs,
is available in 5 shades,
it has an exceptionally precise, refined, ultra-thin tip; this pen is a professional tool,
it's long-wear and waterproof so you don't have to worry about the way your eyebrows look.
---
Nanobrow Microblading Pen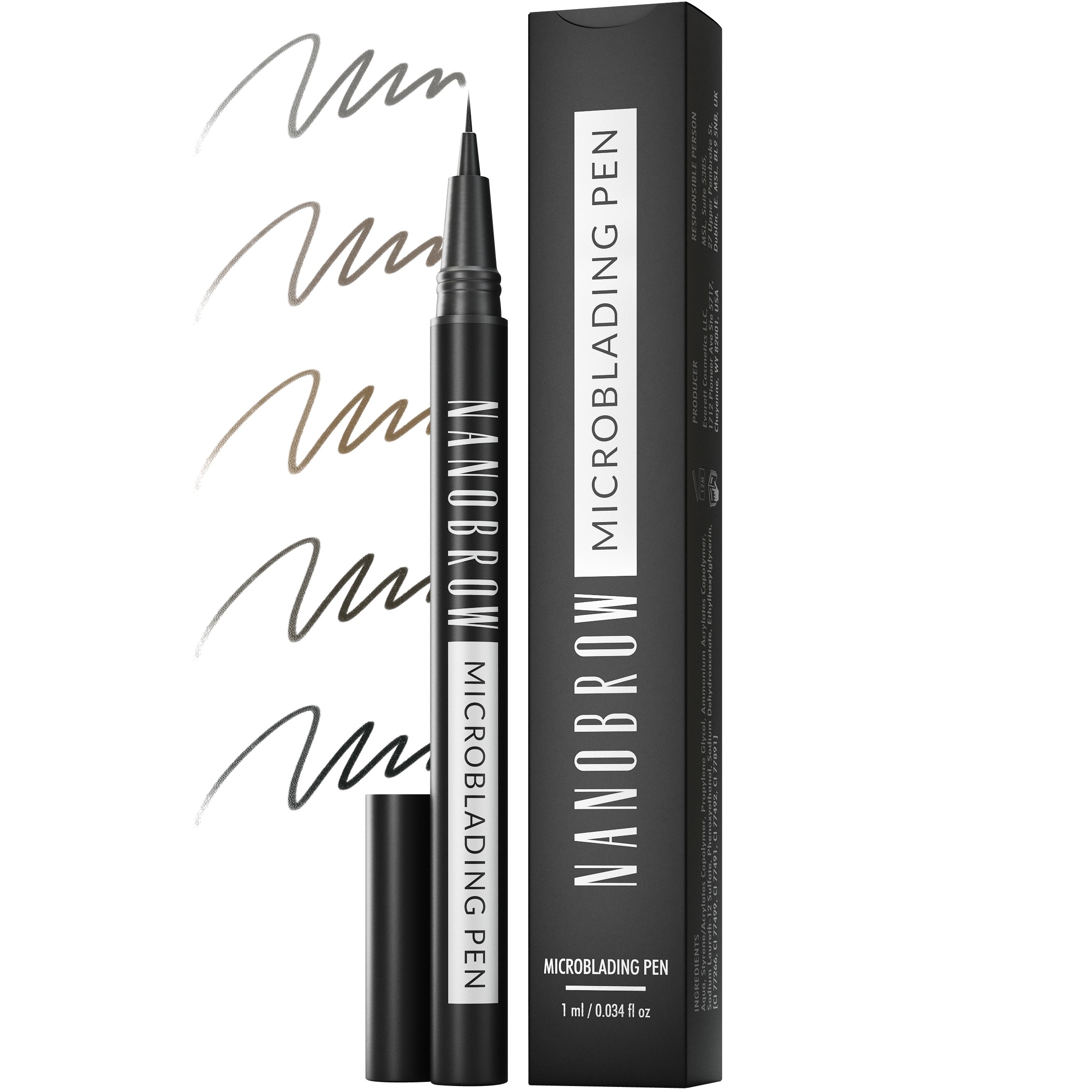 Product available in colors:
---
What does it mean if the pen delivers a microbladed brow effect?
Nanobrow Microblading Pen is a special cosmetic of a unique structure: its applicator has been inspired by the microblading technique and by using it to do your makeup you will get the exact same effect! The pen will help you create additional little hairs that make for visually thicker eyebrows and camouflaged sparse areas. This gives you a beautiful, three-dimensional effect in makeup.
How does Nanobrow Microblading Pen work?
It's easy and uncomplicated to use and it dries rather quickly, leaving you with long-wear performance effects. Makeup done with Nanobrow Microblading Pen makes eyebrows appear thicker and improves their appearance. The pen masks gaps and patches, ensuring very precise makeup: the added hairs look very authentic and the end result looks natural.
When should you reach for Nanobrow Microblading Pen?
Nanobrow Microblading Pen is a perfect product for the makeup of skinny and sparse eyebrows with lots of patches. It's also excellent for accentuating the lower edge of the brows and filling them with colour: the effects are incredibly natural.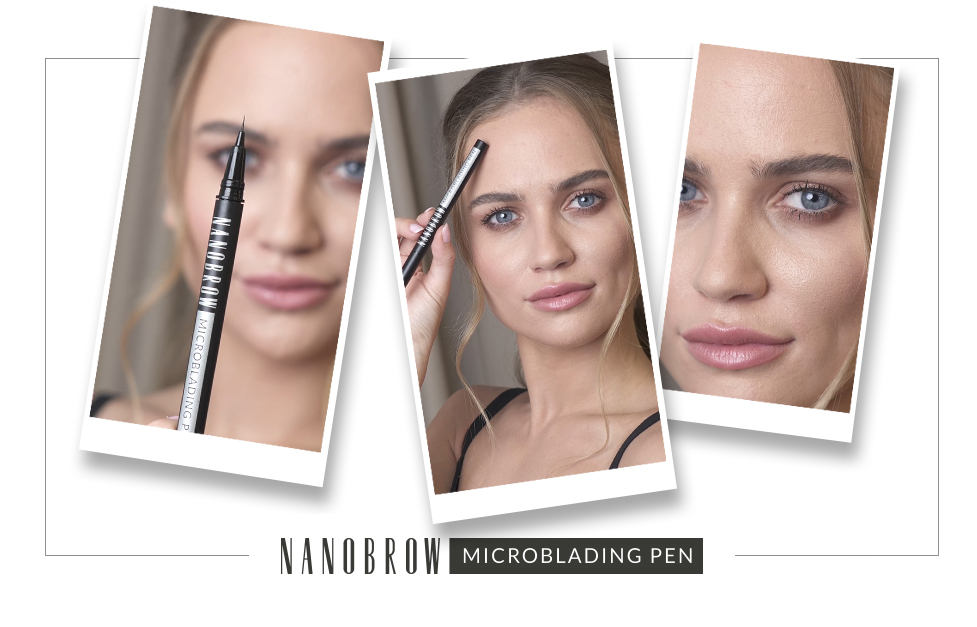 What kind of effect does Nanobrow Microblading Pen deliver?
The pen visually thickens the eyebrow arches and creates an effect of a microbladed brow – no other cosmetic can provide you with such results!
How to use Nanobrow Microblading Pen?
If you think that a product with such precise applicator is complicated to use, then you're wrong! Nanobrow Microblading Pen ensures maximum comfort and is extremely easy to use. Simply draw tiny lines on the brows in the areas you would like to fill in. You can also colour the entire eyebrow or only the chosen parts.
Is Nanobrow Microblading Pen safe for sensitive skin?
Nanobrow Microblading Pen has a formula composed of carefully-selected ingredients. They're mild for owners of sensitive skin.
For more info visit www.nanobrow.co.uk.