Is there a brow cosmetic that meets all your expectations? That would fill in patchy brows and set them for the entire day?
Yes – it's the Nanobrow Shape Mascara! Seems impossible?
This incredible product has been designed with women tired of halfway solutions in mind. Achieve the exact effect you want every time – no compromises anymore!
The fantastic effects of Nanobrow Shape Mascara
fills in unwanted patches between the hairs,
sets for 24 hours and ensures makeup with no need for touch-ups,
adds confidence and improves your overall appearance,
delivers a laminated brow effect without leaving home or spending a lot on cosmetic procedures,
contains silica that protects against damage and nourishes,
adds shine and strengthens,
gives the eyebrow arches a perfect shape,
doesn't stick together hairs or leave clumps.
Nanobrow Shape Mascara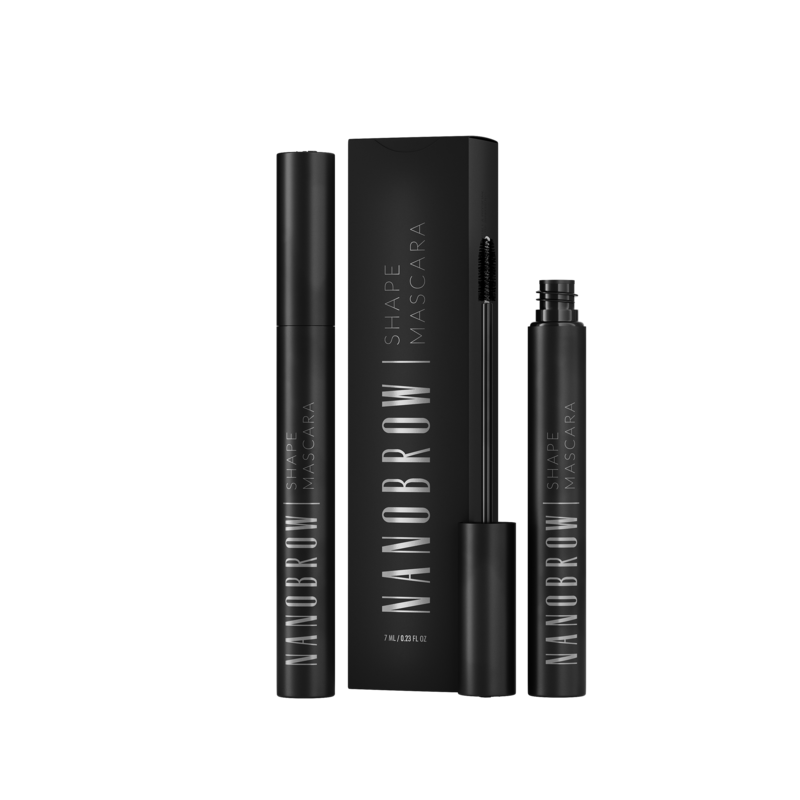 The mascara is available in three shades:
Quick and easy application
Have you previously struggled with using too many cosmetics at once, that would mess up your makeup other than improve it?
Making your eyebrows look perfect isn't difficult or time-consuming with Nanobrow Shape Mascara! With a few motions of the spoolie, your eyebrows will be combed and styled.
Provide yourself with eyebrows set all day long – an effect you wouldn't be able to achieve with other brow products!
How to use Nanobrow Shape Mascara?
It's easier than you think! Simply comb your brows with a special brow brush in the form of a spoolie – it will separate your hairs and coat them with the chosen colour. Always brush your hairs up and away. Keep in mind that you should apply more product to brow tails to deliver a more natural-looking effect.
If you dream of maximum volume, add more layers of the product. Nanobrow Shape Mascara will make your fantasy a reality in just one short moment!
Can you use Nanobrow Shape Mascara with other cosmetics?
Of course, you can! If you already have a favourite brow pomade or pencil, you can easily combine those products with Nanobrow Shape Mascara. The results will astound you!
See for yourself that makeup done with Nanobrow Shape Mascara will always look fabulous!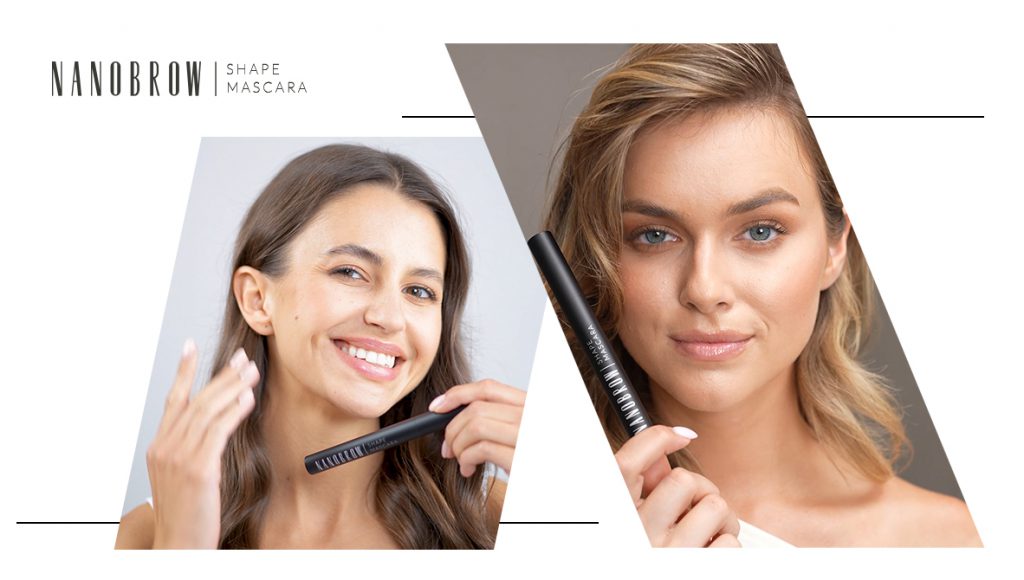 Strengthening and protection
Apart from the desired look of the brows, it's important to care for them properly as well. With Nanobrow Shape Mascara not only will you give your brows a perfect shape and colour, but also provide them with nourishment and shield them against damage.
Thanks to natural ingredients in the composition, such as silica your eyebrows will be full of shine and revitalized.
Forget about irritation that occurred while using other cosmetics! Nanobrow Shape Mascara has nourishing and strengthening qualities that are safe for sensitive skin.
Numerous happy users adore Nanobrow Shape Mascara for its wonderful effectiveness and durability. No need to look further for a better product – the consumers are sure of achieving the desired look, perfect shape and colour.
Your makeup will always look perfect and you don't need to put in any effort!
Go to www.nanobrow.co.uk and get to know the product that works wonders!