The main task of natural eyelashes is to protect eyes from harmful external factors. They have to prevent toxins from getting into the eye. However, for most of us, aesthetic features are of much bigger importance. This is why we look for original and sometimes even crazy ideas to improve their condition. Are false lashes really a must?
Absolutely not!
Before you decide to get eyelash extensions or apply false lashes, you must know some facts about it. Sometimes, after a moment of reflection, we come to the conclusion that what seems to be beneficial, does not work in our favour. This also concerns eyelash extensions. The first impression is always great. After a long visit at the beauty salon, we walk out of it with a set of new, long and thick false lashes. Unfortunately, there is also a dark side of the story. Your natural lashes are weakened, become brittle and start to fall out.
This is a brief description of what it all looks like. Making the decision whether to go for false lashes or choose natural eyelashes requires exploring the topic more carefully. Therefore, below we would like to present a comparison with advantages and disadvantages of both options.
False Lashes
How to obtain them?

Long and thick lashes can be obtained in various ways. The most inexpensive (and single use) option is to purchase strip lashes. Such false lashes are to be applied to your upper lashline as the last step in doing your make-up. In the evening, you simply peel it off when doing your regular make-up removal. More durable and more popular method are eyelash extensions. In this case, either individual eyelashes or cluster lashes (depending on the method) are adhered to single natural eyelashes. The effects of semi permanent eyelashes last longer.
Advantages:

Artificiality does not always have good connotations. In most cases, what is natural is a hundred times better. Nevertheless, false lashes also have some advantages. There are two, but crucial ones, because for many people, saving time and the ability to choose is extremely important.
first of all, we can choose from a wide variety of types, lengths, thickness and colours. You can mix and match them to obtain the most suitable effects that will fulfil your needs. If you are lucky enough to schedule an appointment with an experience beautician, she will adjust the type of lashes to the shape and colour of your eyes and to the oval of your face. Unfortunately, it is very difficult to find a qualified lash extension artist.
secondly, false lashes are obtained almost immediately. There is no need to wait long for the effects. Of course, despite the time you must devote for the procedure. Lash extensions or applying strip lashes guarantees that you will be able to enjoy long, thick and shiny lashes the same day. It is a pity that those are not your natural lashes but only their artificial version.

Disadvantages:
Unfortunately, it turns out that false lashes have more disadvantages than advantages. No wonder. If you only cover up the problem of short lashes with a synthetic camouflage, instead of regenerating and strengthening, you cannot expect tremendous effects. Lash extensions can bring more harm than good.
first of all, your eye area can easily get irritated after using adhesives or fibres – or even worse – materials of animal origin (for example mink fur false lashes).
secondly, false lashes significantly weaken natural lashes. We are not talking only about excessive loss due to allergic reaction. Overburdening them with heavy false lashes made of artificial fibres and, at the same time, blocking oxygen access to the skin causes fragility and lash loss. This means that they are exposed to mechanical damages as well.
thirdly, wearing false lashes does not provide natural look, on the contrary, sometimes it can even look caricatural. Especially when false lashes start falling off and you can see bald spaces. Your lashline is no longer perfect.
NATURAL LASHES
It is an undeniable truth that natural lashes have only advantages. They are healthy, beautiful, shiny and resilient. They are much better than false lashes. You can enumerate only one small disadvantage; they require regular care. Let's concentrate on their care discussing its advantages and disadvantages.
How to obtain them?
The method for naturally beautiful eye frame is a lot easier than false lash application. One may think that eyelash extensions is a less problematic method for long lashes. They couldn't be more wrong. All you need is an effective eyelash and eyebrow serum, such as Nanolash. Thanks to it, you can enjoy amazing lashes every day.

Advantages: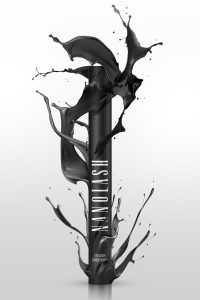 Nanolash eyelash and eyebrow serum works in a few steps. This colourless formula is to be applied with a thin applicator to the lash line, every day after doing a thorough make-up removal. The application is very quick and easy. During the first days, serum regenerates damages and nourishes eyelashes. More or less, in the second week lashes start to grow to increase their length up to 50% after 1 to 3 months of use. It is the best method to obtain natural long and beautiful lashes!
This brief explanation how Nanolash eyelash and eyebrow serum works, says a lot. It is a much more effective and safer method than eyelash extensions. False lashes will never be as good as natural ones. Their length is genetic. All you need to do is to stimulate them to grow with Nanolash eyelash and eyebrow serum. This way you will enhance their natural beauty. Instead of being weak, they will be strengthen. Instead false, you will get a natural effect. Investing in an effective serum is, without a doubt a lot, more beneficial than harmful procedures with the use of artificial substances.
The price of such treatment is undeniable incomparably lower because Nanolash eyelash and eyebrow serum costs as much as a mascara and lasts for 6 months of regular use. Additionally, the effects are maintained long after finishing the treatment. Therefore, you will not need false lashes for a very long time. Every woman who has already experienced great effects of Nanolash serum, has never used false lashes again.