Everybody would like to have long lashes that is why we try everything we can to improve their condition. Natural oils, creams, and finally lash serums. Mavala Company has released the Double Lash Serum that is supposed to make your lashes much thicker and denser. Thanks specially designed formula rich in to proteins and live ingredients; it can boost your lashes growth.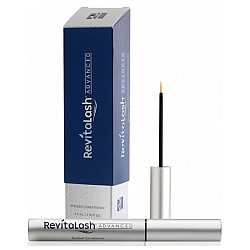 The Mavala Double Lash Serum comes in a 10 ml bottle with a mascara like wand. The application is quick and easy. The formula is liquidity and transparent. Once the product is applied, it leaves lashes stiff but it does not leave any residue when dry, even after many hours.
The Mavala Double Lash Serum has been clinically tested and approved as safe. It is important, to know, however, that it is only for external use, and if the product gets in into the eye you should immediately contact your GP.
To prove the efficiency of this Lash Serum we have carried out a test on two volunteers. We have tested the increase in volume and length over the period of three months.
Results show that the Mavala Double Lash Serum has lengthened the volunteers' lashes only by 5%. The increase in volume has reached 8%. Respondents have noticed a significant improvement in lash condition. According to them, lashes are stronger and they do not fall out in such quantity as before. They are less prone to breakage, which has contributed to lashes' density.
Lashes also appear shiner and healthier- the result of the essential oils extract rich formula. The outcome of the test is not satisfactory when we test the product which main role is to increase volume and length of the lashes. There are many other Lash Serums on the market, Nanolash to name one, which are significantly more effective than Mavala. The price of this product is affordable and it should be no more than £15 depending on the channel we are buying it from. The Malva Double Lash works great as a basic lash conditioner or a base under the mascara.