Highlighting Foam Strips – Innovative Colouring Strips For Flamboyage
Have you heard of flamboyage? It sounds like delicious food, but it's actually one of the most natural colouring methods. Women all over the world have fallen in love with this treatment! Meet Highlighting Foam Strips, unique colouring strips perfect for this method and other colouring techniques.
Flamboyage delivers a natural shine and subtle highlights make your hair look sun-kissed. It looks much more natural than after ombre, sombre or balayage, full of natural glow. No wonder, as flamboyage means "to shine" in French.
For one of the trendiest methods, you'll need special foam strips to minimise damage to the hair. Increasingly, professionals are turning to ColorCuts strips, which don't slip or slide on the hair. They ensure circulation between each layer, keeping the temperature inside.
Highlighting Foam Strips – eye-catching flamboyage strips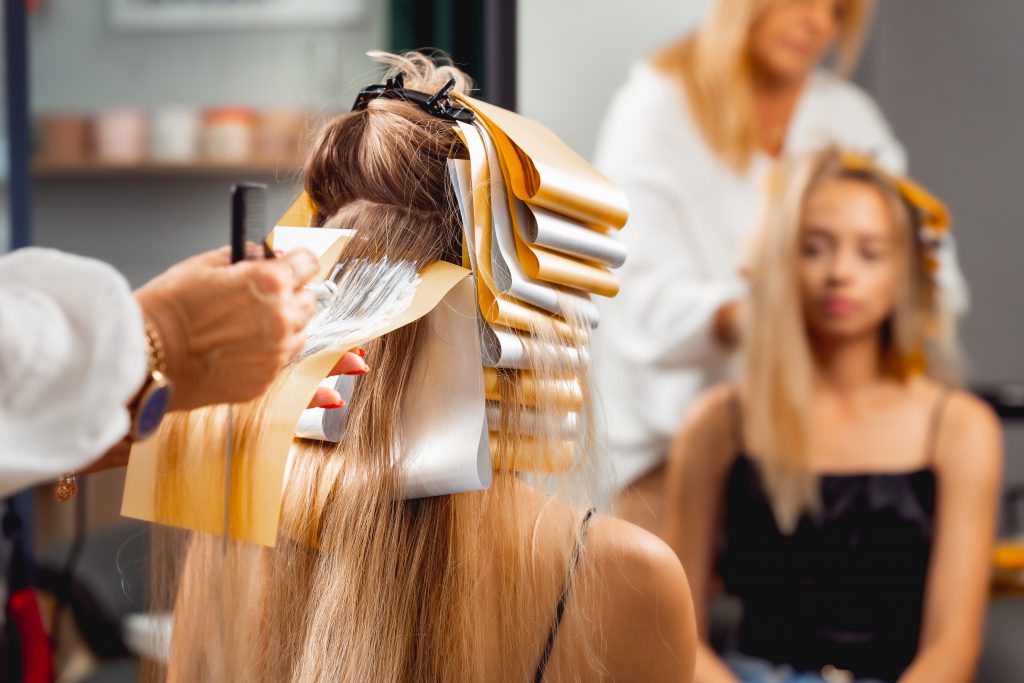 This colouring method looks spectacular on both long and short hair. The polystyrene strips can make your job easier and deliver the most natural effect women desire. Say goodbye to tangled aluminium foil!
The strips are pre-cut and come in a practical box to reduce colouring time. You quickly take out each strip, which is ready to use. The strong, lightweight and comfortable thermal material ensures you can achieve your face-rejuvenating colouring done in no time.
Combine sustainability with modern technology!
The perfectly designed Highlighting Foam Strips are made from 80% recycled materials. They care for the environment and deliver wthat's best in nature. The ColorCuts brand has created innovative hairdressing accessories that ensure the highest quality of your services.
If you want your salon to attract more satisfied customers, you can streamline the workflow of your staff with the perfect foam strips. Top quality delivers spectacular results using every colouring technique. The unique coating gets a strong grip in contact with moisture from the colouring products, intensifying the colouring effects. The lightweight strips provide maximum comfort for the clients and high aesthetics of the colouring treatment.
These biodegradable and eco-friendly strips deliver luxury to your hair salon. This unique gadget cuts colouring time in half, as you don't have to waste time cutting the strips. They are ready to be applied to your clients' hair!
Flamboyage Highlighting Foam Strips:
environmentally friendly and recyclable,
designed for professional stylists and colourists,
insulate heat and maintain the optimal temperature,
reusable and machine-washable,
200 strips measuring 100×305 mm.
The colourful thermal colouring strips streamline the colouring procedure and look beautiful on the hair. The multiple colours ensure that you don't get consfused while applying multiple colours of hair dye. The strips hold the colour, intensifying the colouring results and minimising thermal and mechanical damage.
ColorCuts provide perfect, natural results that clients will love and your salon can gain exceptional prestige. Streamline the work of your staff and ensure maximum comfort during the treatment! Learn more about the produtct: www.colorcuts.mt.