Are you in search of effective hair masks? Let us help you with that! See our 5 top-rated damaged hair saviors! They are considered exceptional and efficacious, and on top of that they can give you salon-worthy results without ripping you off. Are you curious what their names are?
Damaged hair masks
Do you know how much depends on you when it comes to your hair's appearance? As quickly as you can make it look better, you can also damage it pretty fast. That's why once you develop a rational approach to hair care, you can take it for granted that your strands will soon become shiny, thick, and simply gorgeous. And the best thing is that you don't need to follow or turn to any time-consuming and complex treatments to get fabulous strands.
Hair doesn't like being tugged or exposed to high temps. Yet the most important thing to bear in mind is to expose the hair to the right care. Using products that match the current hair needs is tremendously important, that's why incorporating a hair mask into your regular beauty routine will give you nothing but benefits, and thus should be considered as essential. Why hair masks in particular?
Simply put, this cosmetic is able to improve the appearance of the hair almost instantly, by penetrating the shafts and dealing with the problems from the inside. With so many hair masks on the market, it may be quite tough to find the one that suits you 100%. To make this task easier, we present to you 5 best masks that are proven effective.
Mask 1: Nanoil Keratin Hair Mask [OUR TOP CHOICE]
Mask 2: Phyto Phytokeratine Extreme
Mask 3: Kevin Murphy Hydrate-Me
Mask 4: OUAI Thick Hair Treatment
Mask 5: Moroccanoil Intense Hydrating Mask
KERATIN MASK FOR DAMAGED HAIR: Nanoil, Keratin Hair Mask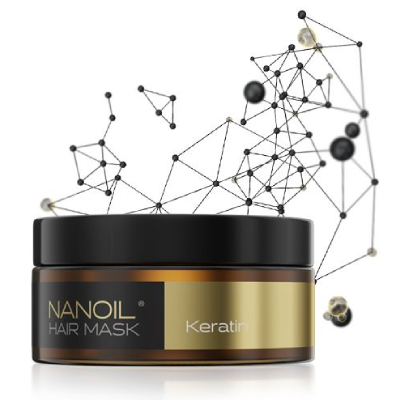 This keratin-rich mask isn't only unique but it's also able to deliver promised results. What can it do? Undoubtedly, it nourishes, regenerates and strengthens brittle hair. In a comprehensive way Nanoil mask takes care of all hair types that need some support and reinforcement. You don't have to bother whether this product would leave you with flat and limp hair because it won't. Instead, this creamy mask envelops strands with a pleasant aroma, supplying it with nutrients, moisture and keratin. Use it once for smooth and shiny strands that are prone to frizz and static. Formulated with hydrolyzed keratin and provitamin B5, Nanoil Keratin Hair Mask keeps improving the condition of hair the more you use it.
EMOLLIENT HAIR MASK: Phyto, Phytokeratine Extreme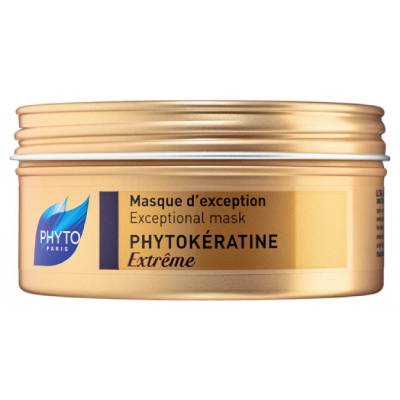 This is a really good emollient mask for damaged hair. Formulated with oils and keratin, Phytokeratine Extreme seems to be an expert in making hair soft and manageable. The good news is that it's available in two versions: you can get it as a standard mask or as a hair cream locked in a convenient package with a pump. This can be a go-to for vegan cosmetic enthusiasts because it's free from animal ingredients, even keratin is obtained from plants. Additionally, Phyto Phytokeratine Extreme hair mask contains as many as 18 amino acids that leave hair strong, shiny and manageable. Day after day, the mask protects hair from the adverse effects of external aggressors for lasting results.
MOISTURIZING HAIR MASK: Kevin Murphy, Hydrate-Me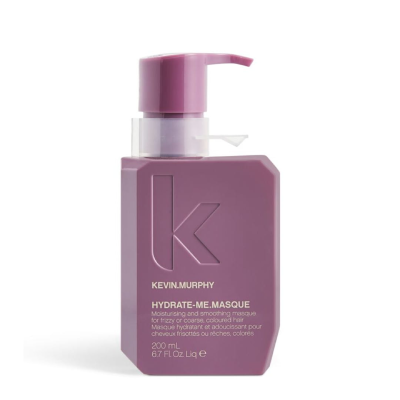 Are you fed up with your hair that is constantly dry, dull and unruly? Try the deeply moisturizing Kevin Murphy Hydrate-Me hair mask. It can't be denied, Kevin Murphy is an iconic hair brand that shows its prestige through launching pretty costly products. Even though you need to spend quite a lot, the effects delivered are astonishing. The creamy formula of Hydrate-Me envelops the hair gently to moisturize and revitalize it. This effect is owed to a high concentration of naturally-derived oils: evening primrose oil, rosehip oil, kakadu plum and bergamot oil. Obviously, there are more nourishing constituents that work to the hair's advantage. The formula includes regenerating shea butter, vitamin C and seaweed extract.
MASK FOR LOW POROSITY HAIR: OUAI, Thick Hair Treatment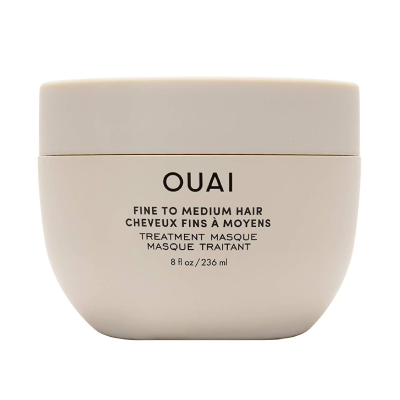 Those with thin, thick and heavy hair often happen to have a hard time finding a good hair mask that suits their hair in 100%. Luckily, there are some products designed to help deal with such hair. One of such cosmetics is Thick Hair Treatment mask bought out by OUAI. Gentle on the hair, this amazing mask delivers nutrients and water to the strands without weighing them down. Reviews confirm that OUAI Thick Hair Treatment works fine on thin and delicate hair as well as on thick, low porosity hair. The formula contains nourishing shea butter, strengthening illipe butter, almond oil, lightweight macadamia oil and olive oil that boosts shine and repairing hydrolyzed keratin. When used regularly, it makes hair visibly stronger, resilient and lustrous.
ARGAN OIL-RICH HAIR MASK: Moroccanoil, Intense Hydrating Mask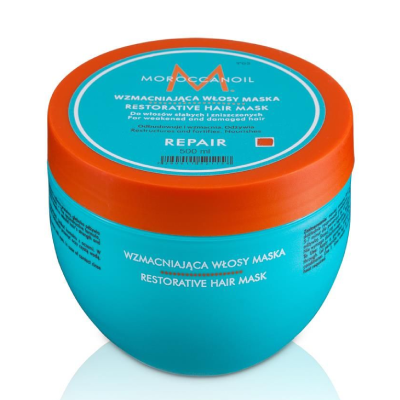 Do you know which plant oil has the widest range of applications in hair care? Of course, it's argan oil – but only when unrefined and cold-pressed! Studies show that as one of the few, argan oil is the most potent among hundreds of naturally-derived ingredients. Omega 3 and 6 fatty acids that it's made up of are what hair needs to stay healthy and strong. In general, argan oil contains a few dozens of precious nutrients that have a positive effect on the strands. This mighty argan oil is an element of Moroccanoil Intense Hydrating Mask that nourishes and regenerates weak hair. Additionally, this mask provides protection against the external aggressors and extreme temperatures (both high and low). Enriched with vegetable proteins Moroccanoil Intense Hydrating Mask is also able to strengthen and deeply moisturize the hair.