Is there a perfect eyebrow pencil that will always let you create stunning brow makeup? If so far you've had brow products which never brought desired results, then you must know there's a pencil that will improve your brows to the full!
It's a Nanobrow Eyebrow Pencil – a unique brow pencil whose performance is appreciated by shoppers across the world. What makes it excel and why should you get it into your beauty kit asap?
Nanobrow Eyebrow Pencil – one-of-its-kind brow enhancer
Nanobrow Eyebrow Pencil is a professional brow pencil with an ultra-fine tip. It's made for any woman who wants to get better brows. The waterproof formula will give you super-long-wear makeup so you can enjoy perfect brow definition all day.
The pencil by NANOBROW draws ultra-thin lines looking just like real hair. It's smudge-free and long-lasting. It's suitable for sensitive skin. Each component in the formula has been specially selected so that you can be sure you take best care of your eyebrow hair.
Nanobrow Eyebrow Pencil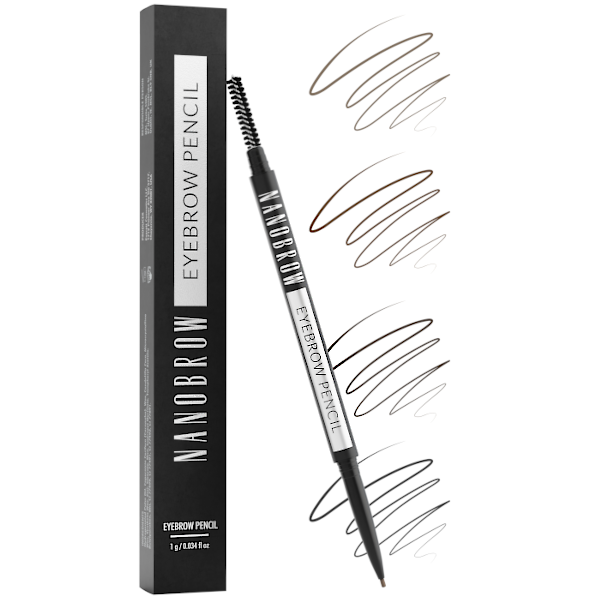 Product available in colors:
Easy use and unique precision, that is Nanobrow Eyebrow Pencil
The Nanobrow pencil is extremely easy to use – the application won't cause any trouble. What should you do? You can follow a few simple steps:
Outline the brows starting with the lower line.
Fill in the brows using the pencil of a chosen color.
Give more color on the lower brow line and the tail, and blend it on the upper brow line.
Done!
Nanobrow Eyebrow Pencil is a brow pencil you can always use to fill in sparse areas effortlessly, plus give your brows the desired color. You'll appreciate the pencil's intense pigments for sure!
Thanks to the precise tip, your brow makeup will always be accurate – you can forget touchups!
You're gonna love this retractable brow pencil
Nanobrow Eyebrow Pencil is the best choice if you like to define your brows quickly and you want precision.
It has the lead of perfect hardness and all you do is pull it out. No need to sharpen it – Nanobrow Eyebrow Pencil is a retractable brow pencil! Choose the right shade and enjoy results that will go beyond all expectations.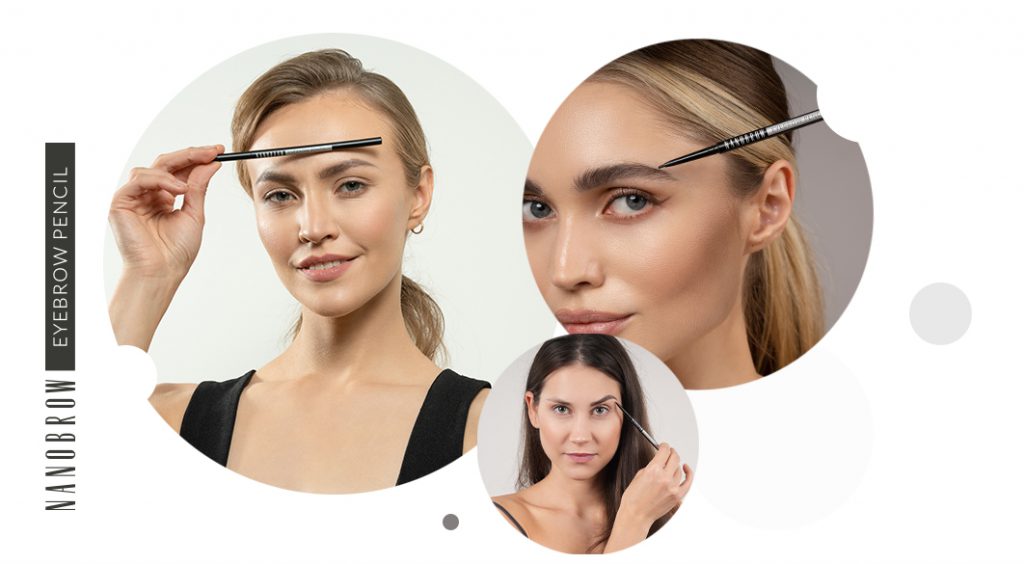 Nanobrow Eyebrow Pencil – roundup of benefits
easy to use and extremely precise,
day-long makeup,
waterproof and retractable,
creates hair-like strokes,
natural shades save you from cartoonish arches,
perfect for every woman who wants to enjoy filling in her brows.
It sounds irresistible, doesn't it? Get your Nanobrow Eyebrow Pencil at nanobrow.co.uk and become your own brow artist!