A brow gel is a perfect product for every woman who wants to improve the appearance of her eyebrows. The market offers many products of this type, so choosing the best one may be quite difficult. We did thorough research and prepared a mini-ranking of 4 of the best brow gels that allow you to do your makeup like a pro.
Beautiful, impressive makeup without precisely-mapped eyebrows? No way! That's not an option so you'll have to provide yourself with a brow gel that emphasizes your hairs, tames them and defines for the day.
MINI-RANKING – TOP 4 BROW GELS
Number #1 NANOBROW LAMINATION GEL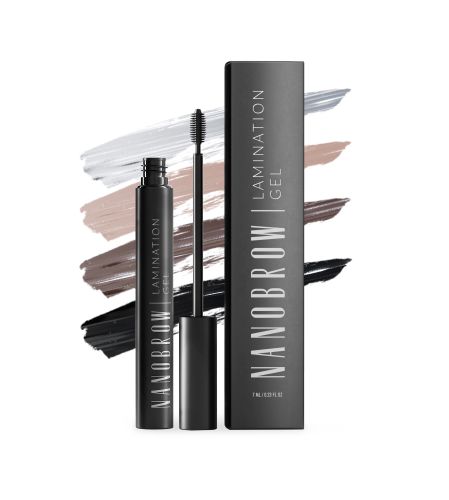 Brow lamination gel has been created with every woman in mind. It's our favourite because it has such glowing reviews online. It delivers brilliant effects in one moment so your eyebrows always look as though you've just left a beauty salon. The Nanobrow brow gel subtly accentuates and sets brow hairs which gives a natural-looking and delicate effect. The product can be found in four colours, including a transparent variant. They can be easily combined with each other. Its formula with the addition of castor oil not only styles but also accentuates the real beauty of the brows. It hydrates, nourishes and regenerates hairs, promotes their growth so they look fantastic at all times. The handy silicone spoolie combs even very hard-to-reach hairs and sets them for 24 hours so there's no need for touch-ups. This brow gel styles unruly and uncooperative hairs and protects them from damage! This remarkable Nanobrow product works well in accentuating the brows coloured with a pencil, powder or other cosmetics as it's ideal as the last step in makeup. You can also style your eyebrows by using the brow gel solo. Choose the version you prefer and start acting! This brow gel is a great value for money – it will quickly become your favourite brow styling product. More information: nanobrow.co.uk
Number #2 GIVENCHY MISTER BROW GROOM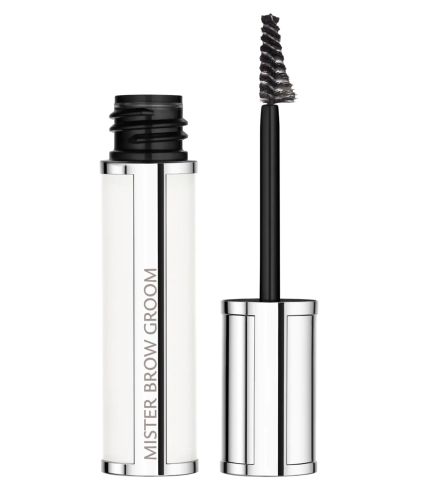 This transparent brow gel lets you achieve phenomenal makeup looks. If you're a fan of "no makeup" makeup, this is a perfect proposition for you. The brow gel disciplines them in a natural way, sculpts, and boosts volume and elasticity, so they're easier to style. The fast-drying, non-overburdening formula with vitamin B5 takes care of the hairs and deeply nourishes them. Well-shaped spoolie is intuitive and very easy to use. Thanks to this brow gel your beautiful eyes gain a precise, wonderful frame! The Givenchy brow gel ensures long-wear results without sticky hairs, clumps or excess product. It's a definition of naturally-styled eyebrows all day long! Use it alone or in combination with other beautifying products.
Number #3 ANASTASIA BEVERLY HILLS DIPBROW GEL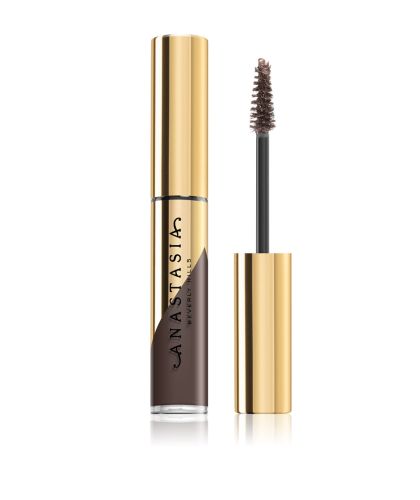 The Anastasia Beverly Hills brow gel is a product that delivers a flawless look for any occasion in a flash. More expressive, thicker brows will dazzle with their natural beauty. By choosing this brow gel you'll feel as though you're holding a perfect professional makeup tool. The precise application is possible thanks to a tiny, refined cone-shaped brush. Take the brow gel contained in a small packaging everywhere you go! You are sure that the brow gel lasts you a long time as it's highly efficient. Do your makeup the way you love the most! Deliver a three-dimensional effect and an even, natural filling with a mesmerizing matte finish. It has a long-wear waterproof formula so eyebrows look astounding under any conditions. Enjoy your astounding makeup done with the brow gel every day you use it.
Number #4 TOO FACED BROW WIG EYEBROW GEL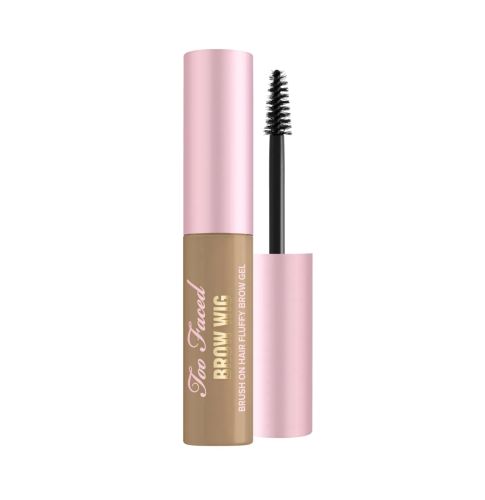 This unique brow gel gives the effect of full, tridimensional hairs. Brow Wig styles, thickens and defines the arches, bringing out their real beauty. The regulated formula with gel fibres sticks to the skin and hairs, masking gaps and patches. Get XXL-size brows in just one moment! Deliver spectacular and very stylish "fluffy brows", meaning bushy arches that add a youthful charm and glow. Rich pigments intensify the natural colours and boost volume – the results will steal your heart.