Skin problems like dilated capillaries affect mostly women. Using products such as quality face serum is a good way out. Here's a round-up of top picks!
What should you use on your face when it's covered in imperfections? How to get rid of broken capillaries? How to repair, strengthen and revitalize the skin? What works best on delicate, rosacea-prone skin? There are many questions and just one answer: the best anti-redness face serums. By reading on, you'll discover top-ranked products with the best ingredients and greatest effects. Check which anti-redness serum works best and start caring for your skin like a pro at the privacy of your own place. Get a stunning face!
ROUND-UP OF ANTI-REDNESS FACE SERUMS: THE BEST PRODUCTS FOR BROKEN CAPILLARIES
Nanoil Anti-Redness Face Serum
PAI Instant Kalmer Serum
La Roche-Posay Rosaliac AR Intense Serum
Medik8 Calmwise Serum
Dior Capture Youth Redness Soother Serum
Hildegard Braukmann Couperose Relax Serum
Avebio BIO Oil Antired Elixir
Nanoil Anti-Redness Face Serum (50 ml)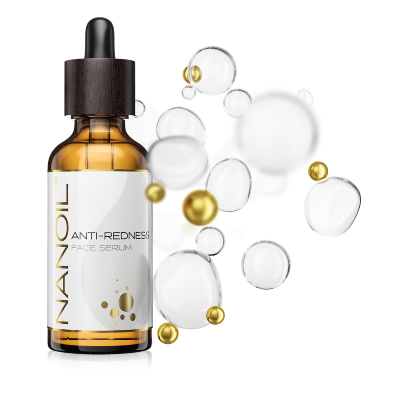 A professional anti-redness face serum from Nanoil is a top choice for broken capillaries and facial redness. The brand has been known for a few years now. Nanoil Anti-Redness is a perfect serum for dilated capillaries, sensitive and reactive skin, and even for acne rosacea. It contains buckeye extract and vitamin B3, a duo for strengthening and protecting weak capillaries. When it comes to an instant soothing effect, Nanoil owes it to extracts from linden, cypress and Boerhavia Diffusa. The components make up a weightless, water-based serum which neither irritates nor weighs down the skin. It sinks in right off. Use Nanoil serum every day before sleep and relieve your skin in a flash.
For more information visit – www.nanoil.co.uk
PAI Instant Kalmer Sea Aster and Wild Oat Serum (30 ml)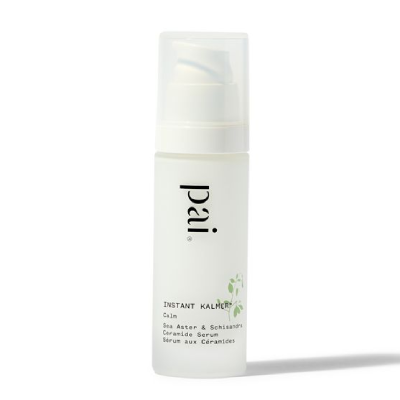 PAI Instant Kalmer Sea Aster and Wild Oat is next in our round-up. This redness-reduction serum is made for hypersensitive skin and contains soothing ingredients and substances which reduce burning sensation, including sea aster and wild oat. The formula is enriched with safflower oil, making the serum quite greasy, plus vitamin E and organic glycerin. Thanks to these substances, PAI Instant Kalmer Sea Aster and Wild Oat Serum doesn't only soothe the skin but also repairs and has an antiaging effect. It's lightweight, sinks in quite fast so the application doesn't pose any problems.
La Roche-Posay Rosaliac AR Intense Serum (40 ml)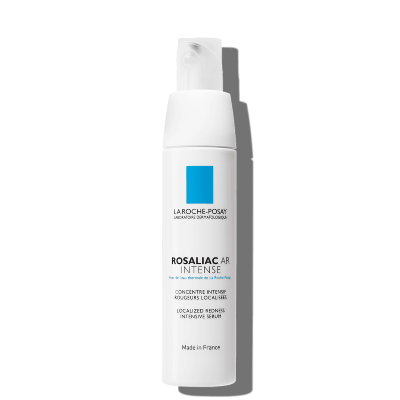 Blushed, aggravated and super-sensitive skin will click with La Roche-Posay Rosaliac AR Intense too. This gel-like serum gives a nice cooling effect. In the long run, it helps solve typical problems linked to rosacea and broken capillaries, including redness, irritation, and spider veins. La Roche-Posay Serum contains thermal water, found in other products from the brand, and botanicals which restore balance and the lovely looks of skin. It can be used twice a day, is non-oily, and works well even on hypersensitive skin.
Medik8 Calmwise Serum (15 ml)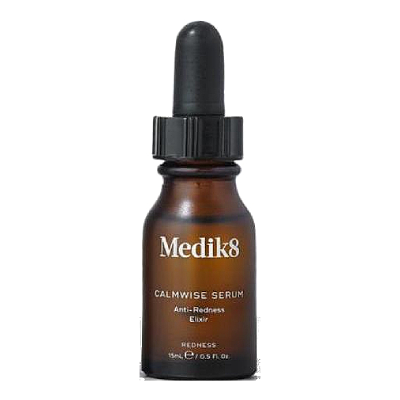 While browsing through serums for rosacea, sensitive, acne and reactive skin, we came across Medik8 Calmwise. This anti-redness elixir eliminates imperfections such as broken capillaries or pigmentation spots. Among others, it contains sage extract with a soothing effect, vitamin E and jojoba oil. It is one of the best serums for treating weak capillaries, soothing skin, lessening red patches and strengthening skin's barrier. It's the only topical treatment in our round-up; you use it just on the affected areas. A moisturizer is a necessary step after this serum.
Dior Capture Youth Redness Soother Serum (30 ml)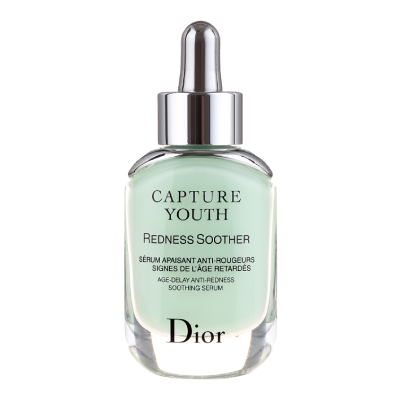 Dior Capture Youth will also rescue your redness-prone, reactive skin. Too bad it's so pricey. It is gel-like, and has a delicate green color so it's good at camouflaging red patches. It can be used as early as in your 20s if skin is prone to irritation. Dior Capture Youth is mostly made from natural ingredients. The key ones are antioxidant-rich iris extract, vitamin E, bisabolol and cottonseed extract. For intensified protection, repair and relief, it's advised to use the serum with cream from the same range.
Hildegard Braukmann Couperose Relax Serum (30 ml)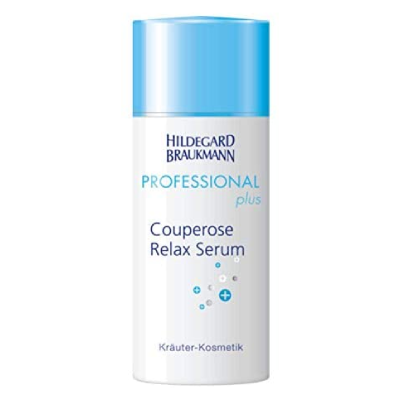 Hildegard Braukmann Couperose Relax is an interesting yet less popular serum designed for skin bothered by acne rosacea. Despite its purpose, it works well on other skin types too. Because it's rich in magnolia and Gotu kola extract, it is good at calming "angry" skin, revitalizing and rejuvenating. Hildegard Braukmann Couperose Relax Serum also contains squalane, jojoba oil, lecithin, vitamin E, arginine, sunflower oil and grapeseed extract, which allows the serum to reduce inflammation, constrict capillaries and nourish the skin when used regularly.
Avebio BIO Oil Antired Elixir (50 ml)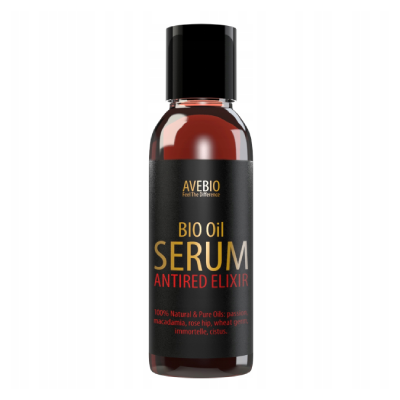 This serum will appeal to fans of 100% natural skincare products because it contains six vegetable oils: strawflower oil, rockrose oil, macadamia oil, wheat oil, maracuja oil and wild rose oil. It's a typical oil-based serum meaning it's not as lightweight as previous products. It prevents dryness and irritation, and reduces redness if it's used regularly. Avebio BIO Oil Antired Elixir cares for skin and beautifies the face, moisturizing, nourishing and improving the skin tone.