Did you know that even mature skin can look young and radiant? All we need is a quality product with collagen which manages to revive, nourish and hydrate it. And that's why we recommend a collagen-based face serum from Nanoil – women's favorite because of brilliant ingredients, price, quality and efficiency. Would you like to learn more?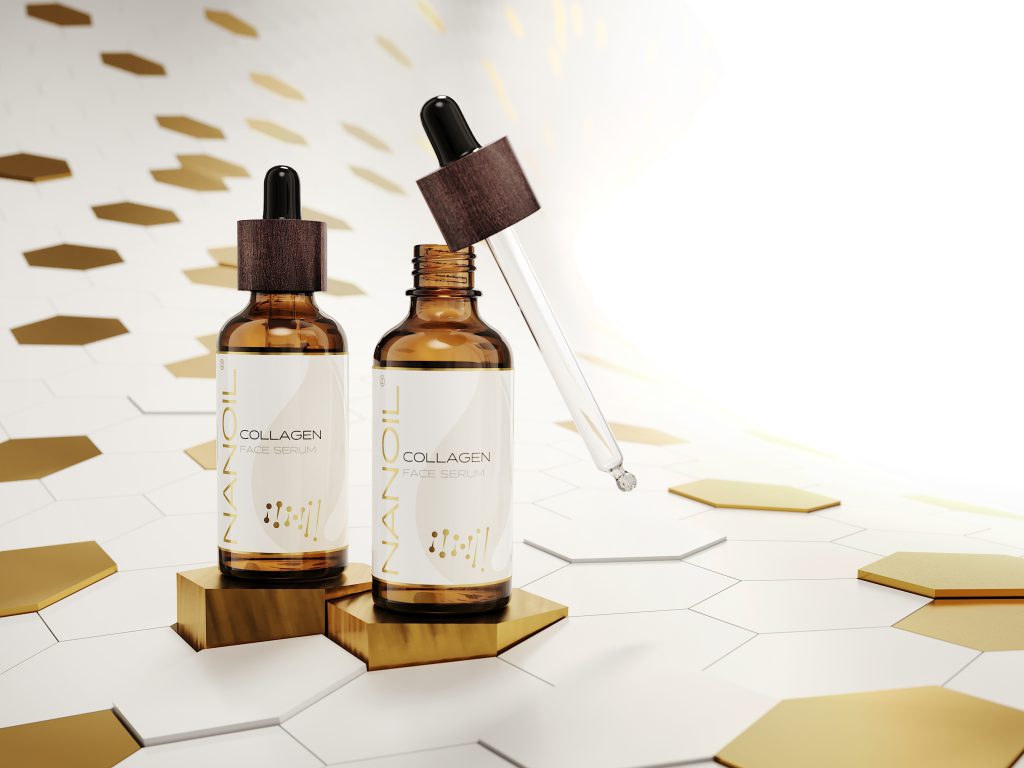 Foolproof collagen-rich serum – Nanoil Collagen Face Serum
Collagen is a rejuvenating protein which maintains skin's smoothness, firmness and healthy shine. Too bad we lose its reserves with age. When the process starts, we need a good skin care product that abounds in collagen, and we highly recommend Nanoil Collagen Face Serum – a product which handles all gripes of skin aging. It is also a brilliant antiaging serum for young skin. Thanks to Nanoil you'll feel young again.
Nanoil collagen serum – youthfulness in a bottle
Skin aging affects everyone sooner or later but there are ways to put it off. We just need to regularly use a quality product which enhances the deepest layers of skin, delivering healthy shine and constant hydration. That's why Nanoil Collagen Serum is a top choice – it's a pro serum for limp, dull, tired skin which requires intensive repair. Why does it prevent aging? Let's take a peep into the INCI.
Nanoil Collagen Face Serum & 3 superb ingredients
Thanks to the best combination of ingredients your skin will be nurtured. What's inside the serum from Nanoil?
#1 Hydrolyzed collagen – the best form of collagen, the most effective, in the highest concentration. The liquid form quickly penetrates the dermis. It is light, non-greasy, leaving no residue. This protein is a wanted cosmetic ingredient which reverses the changes caused by the aging process. It quickly removes face lines and dark spots. Your skin will look young again after just a few weeks.
#2 Red Nori algae – wealth of vitamins, minerals and nourishing ingredients. If your skin shows advanced signs of aging and requires repair, then algae will definitely allow it to bounce back. This ingredient also protects from the damaging consequences of exposure to the sun. Red algae make the skin look young, fresh and radiant again.
#3 Tara tree extract, aka Tara Gum – this ingredient keeps the skin deeply moisturized without leaving it oily. It builds a coating on the skin to stop water from escaping. Thanks to such an effect, the face stays revitalized, nourished and hydrated. This botanical extract is packed with vitamins and valuable ingredients which deliver smoothness and softness.
Nanoil Collagen Face Serum – application
Remember that regularity pays. The product is very nice to use. You dab a few drops on the face, neck and decolletage which are most prone to premature aging. Feel free to dab it under the eyes too. Use the serum every day, in the AM and before sleep. Add it to a moisturizing cream or beauty oil if you like – it goes well with other skincare products and is an amazing make-up base because it doesn't leave any heavy feel. The serum sinks in well and it will last you long because it's 50 ml and a little goes a long way. After just a few weeks your face will be firm and glowing. See it for yourself!
Nanoil collagen serum – effects after just a few weeks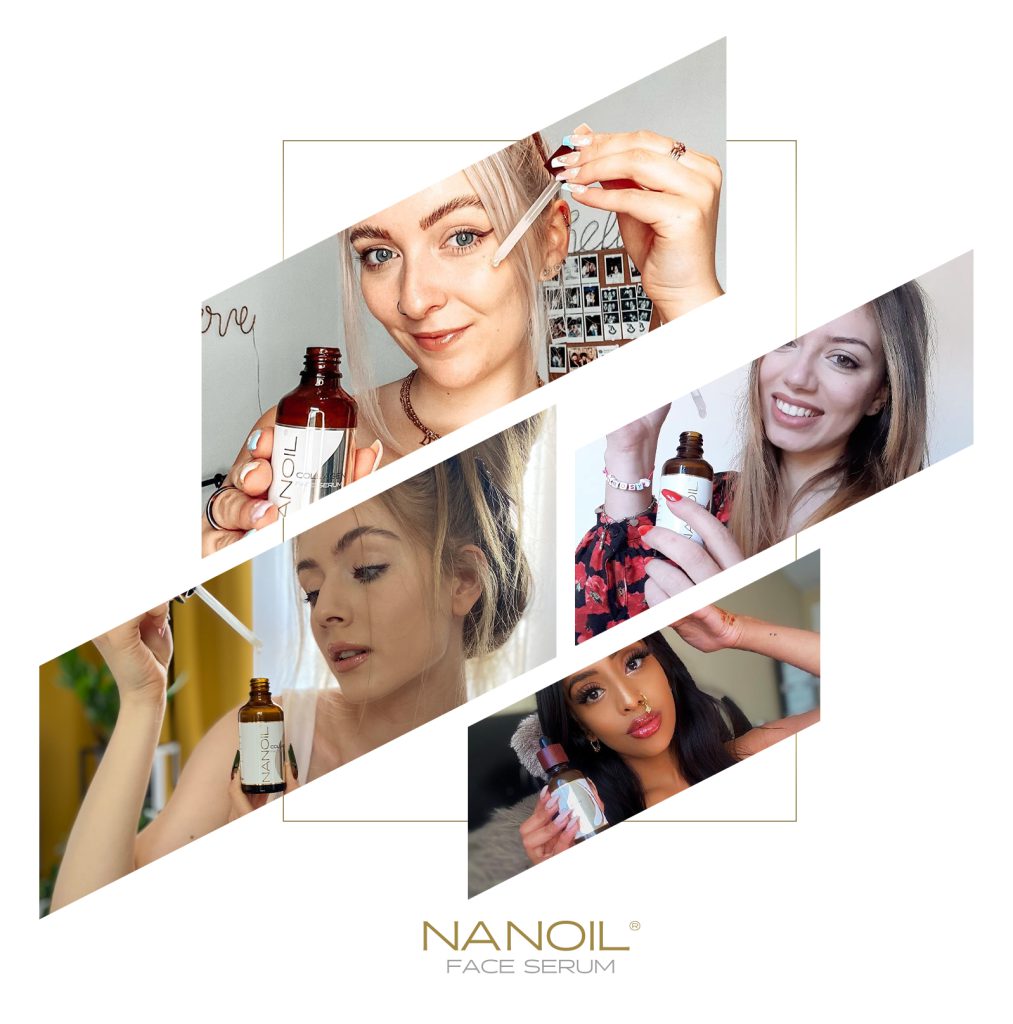 Striking improvement is visible after just 3 to 4 weeks! The skin becomes plumper and is constantly nourished. The skin tone is nicer. Limp skin becomes elastic and supple, feeling softer. Face wrinkles are greatly reduced, especially expression lines. What's more the serum will guard your skin from UV rays. Nanoil Collagen Face Serum is a superb treatment for skin which is dull and fatigued from air pollution. Isn't it a game-changer?
Where to buy it?
You can find it on the official website www.nanoil.co.uk or at online drugstores, but we recommend visiting the Nanoil's online store where you can check more products from the brand. Young, glowing skin is within your reach!