Certainly, damaged hair is a real pain in the neck. It's hard to tame such strands and arrange them in a good-looking hairdo. In general, such hair tends to fall out uncontrollably, is stiff and dull. Is there anything that could help you put such miserable hair back on the feet? Sure, there is!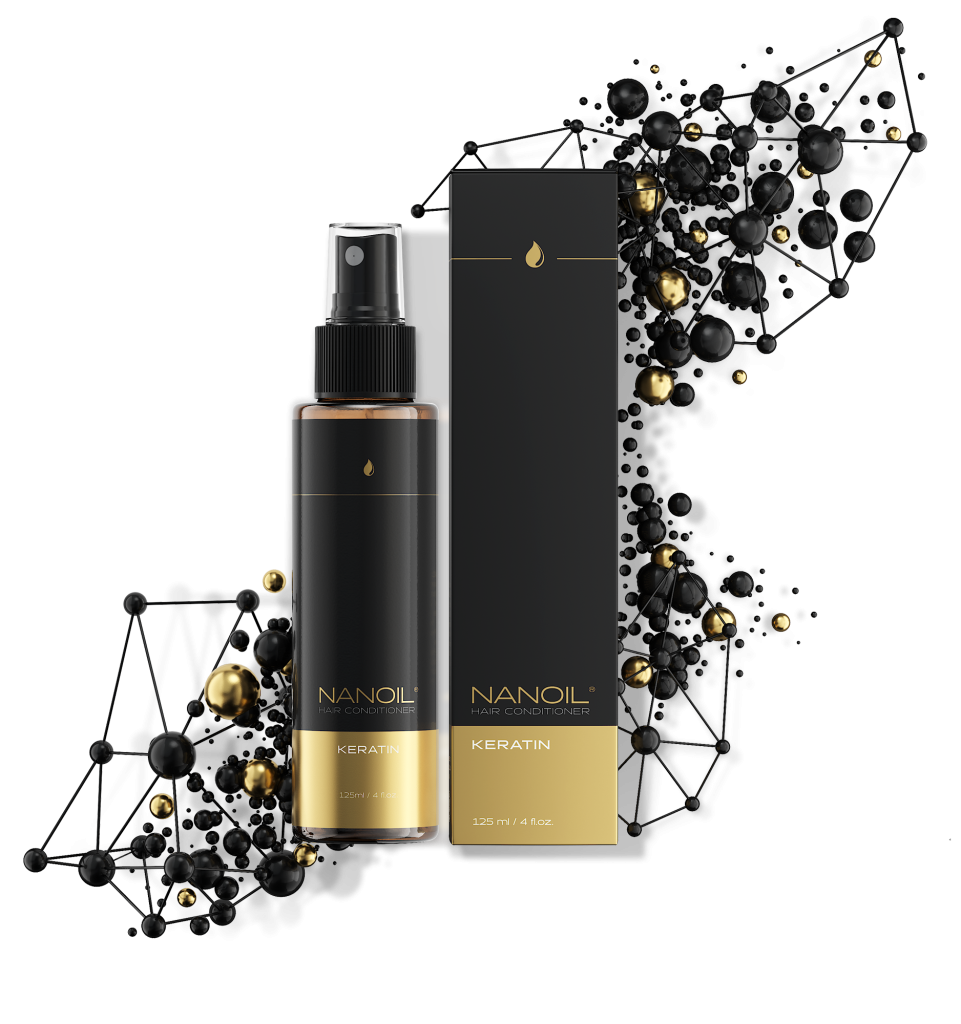 There is no use waiting any longer! Don't let external aggressors totally ruin your hair! Repair the strands with a good conditioner! Nanoil Keratin Hair Conditioner is a solution that will fast-track your way to beautiful and healthy-feeling hair. Lightweight like a mist, this product is proven to deliver strong effects – it's a real game-changer in hair care. Keep reading to learn more about the top-rated bi-phase hair conditioner that you can find in the Nanoil offer.
Why are bi-phase hair conditioners better?
Bi-phase products are completely different from regular cosmetics. They consist of two independent compositions which remain separated until you decide to use the product – you grab it and shake vigorously to combine both phases. Now you can proceed with spritzing the hair with a nutrient-dense mist that is absorbed immediately. Nanoil bi-phase conditioner is able to give some serious healing to your strands by repairing damaged spots within and on the hair shafts.
When applied, Nanoil Keratin Hair Conditioner creates a super thin protective coating that apart from boosting shine it also tames and smooths out the unruly wisps. Another good thing about this cosmetic is the fact that it's a leave-in conditioner. This means that this product protects and nourishes the strands until it's time to wash your hair.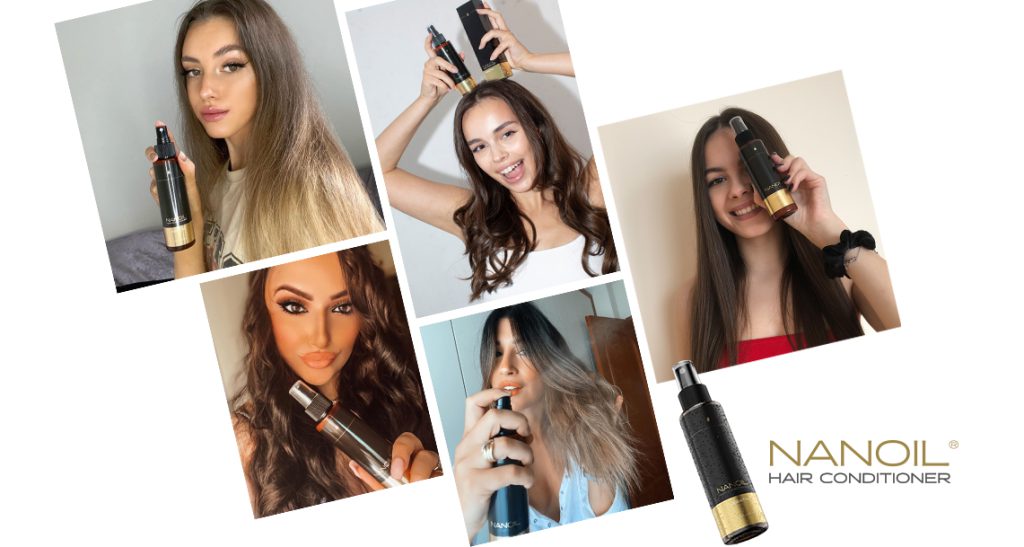 Nanoil keratin conditioner: Life-saver for damaged hair
Nanoil Keratin Hair Conditioner is currently one of the top-rated hair products for damaged strands. This cosmetic receives positive reviews, which proves that the users certainly like the results. This bi-phase keratin conditioner offers an easy way to get strong, healthy and full-looking strands. The good news is that the effects produced by Nanoil Keratin Hair Conditioner work for all types of hair. With this product you can supply your hair with nutrients, protect it against damage and fight off all types of external aggressors such as strong wind, harmful sunlight and extreme temperatures. These qualities make Nanoil Keratin Hair Conditioner a perfect match for over-processed and mature hair. It can't be denied, this cosmetic certainly lives up to the expectations of the most demanding consumers.
Ingredients used in Nanoil hair keratin conditioner
LIQUID KERATIN – a protein that makes up human hair. Keratin used in this Nanoil product is lightweight, thus easily penetrates the hair to fix damage. It leaves hair better-looking and stronger.
PANTHENOL – another important constituent that amps up keratin. It aids in hair repair, smooths, intensifies shine, prevents ends from splitting and adds more body to hair. 
PLANT-BASED PROTEINS – this natural conditioner supplies hair with everything it needs to stay good-looking. Plant-based proteins prevent static and balance scalp's pH.
CASTOR OIL – one of the finest cosmetic oils that can be used in hair treatments. Here, it was turned into a lightweight mist to unfold its hair-improving potential, prevent color from fading and keep hair shiny. Castor oil is also known for replenishing dry hair with water. 
Key benefits of Nanoil hair keratin conditioner
Repaired, strong and fabulous hair
Manageable strands that always look perfect
No more frizzy and static hair
Smooth and lustrous wisps
Deeply moisturized and damage-resistant strands
Where can you buy Nanoil hair keratin conditioner?
Nanoil brand and its beauty products are available in good drugstores. Go to nanoil.co.uk to see all of them: conditioners, shampoos, hair masks, cosmetic oils and more. Order Nanoil Keratin Hair Conditioner and check a host of beauty tips that can be found on the official Nanoil website.